| | |
| --- | --- |
| | Come out to the Program Preview Conference at NOLA Motorsports Park in Avondale and get your council and district calendars for 2017-2018 along... |
| | Lights Out with the Scouts Saturday, May 20, 6:00pm game time Baby Cakes Field New Orleans Baby Cakes vs. Las Vegas 51's Camp out after the... |
| | Pelican (Metairie) and Fleur de Lis (New Orleans) Day Camp Archdiocese of New Orleans Hispanic Apostolate (2525 Maine... |
| | Houma (Camp Chilankoba-Elks Lodge Property) Day Camp Parent Meeting: Thursday, June 1st, 6:30 pm-Terrebonne... |
| | Westbank Day Camp Alice Harte Charter School-5300 Berkley Drive, New Orleans Parent Meeting: Thursday,... |
| | February 29 - Troopsite deposit due ($100) March 15 - Scout deposit due ($50 per scout) May 1 - Early bird deadline ($ balance per scout) May 15 -... |
| | February 29 - Troopsite deposit due ($100) March 15 - Scout deposit due ($50 per scout) May 1 - Early bird deadline ($ balance per scout) May 15 -... |
| | Cypress District (St. Tammany & St. Bernard Parish) Day Camp Camp Villere-60095 Camp Villere Road, Slidell,... |
| | February 29 - Troopsite deposit due ($100) March 15 - Scout deposit due ($50 per scout) May 1 - Early bird deadline ($ balance per scout) May 15 -... |
| | Sheriff's Camp is a collaboration with our local parish sheriff's departments to bring boys to camp who might not otherwise have the... |
| | The success of a youth-led unit rests on well-trained youth leaders that understand the principles of leadership. We can... |
| | SAVE THE DATE! More information to come. Make plans to attend the upcoming Ten Commandments Hike sponsored by the Southeast Louisiana... |

| | |
| --- | --- |
| | Location: New Life Community Church-Luling, LA Scoutmasters and assistant Scoutmasters who complete this course, Introduction to Outdoor Leader... |
| | NRA Shotgun Instructor Class Fee: $60.00 The NRA Basic Shotgun Instructor course is designed to train experienced shooters to "teach"... |
| | This course is designed for adult leaders to learn the outdoor skills they need to teach Scouts through the First Class rank. Instructors will... |
| | Where: Council Service Center 2nd Floor Conference Room, 4200 S. I-10 Service Rd. W., Metairie, LA 70001 Friday, May 12 from 6:30 PM to... |
| | Where: Council Service Center 2nd Floor Conference Room, 4200 S. I-10 Service Rd. W., Metairie, LA 70001 Saturday, June 3 from 8 AM to 5... |
---

We have been selected to be part of the Lion Cub Pilot. This program is only available to Cub Scout Packs that have been selected. Parents and Leaders of the selected Packs click on the link bellow.

---

Youth Protection/Child Abuse Procedures for the Southeast Louisiana Council
---

---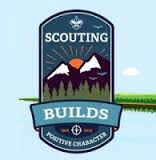 ---
Give NOLA Day 2017 is fast approaching. Give NOLA is a once an annual event that encourages support for the many great nonprofit organizations that make a difference in the greater New Orleans Area. On May 2nd visit www.givenola.org and pick your favorite charities to support! Any donation large and small (starting at $10) to the Southeast Louisiana Council will help us continue to offer outstanding youth programs.
If you have not had the chance to support Scouting this year May 2nd is your chance, and if you have made a donation please consider a small additional gift on Give NOLA Day. If you have any questions please contact Matt Miller at Matthew.Miller@scouting.org.