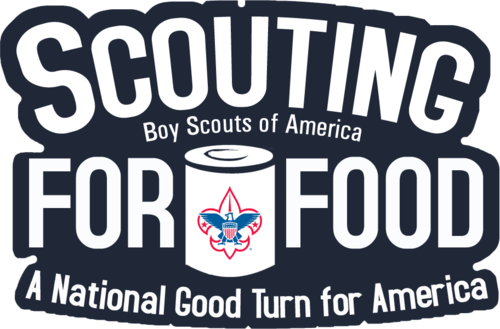 What is Scouting for Food?
As Scouts, we know how fortunate we are to have a warm meal every night — whether around the campfire or at the kitchen table. And we know that not everyone is so lucky.
That's the genesis of Scouting for Food, the annual food-collection drive run by your local council. It's another reminder that Scouts are here doing good turns helping to combat hunger in our local communities.
Scouting for Food takes place on two consecutive weekends. On the first weekend, Scouts distribute bags and/or door hangers to let their neighbors know about the drive. On the second, Scouts revisit those houses to pick up bags full of canned food, cereal, pasta, peanut butter, juice and other nonperishable items. Or, Scouts can contact local businesses to provide a drop off location. Or, Scouts can set up in front of a local business to collect items. More info will be forthcoming with district contacts.
The food is delivered to needy families all throughout our council. Make sure to add Scouting for Food on your unit's calendar!